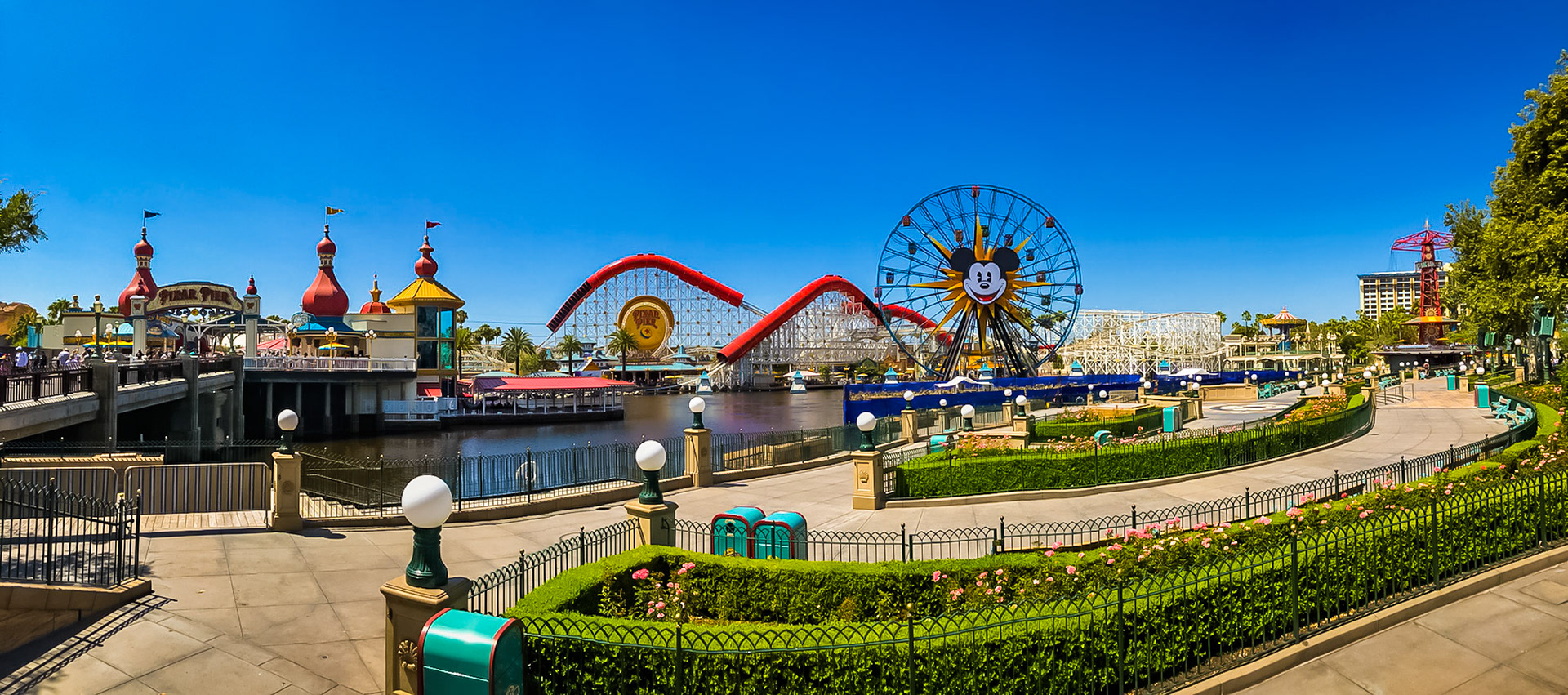 As Walt Disney World annual passholders, Jess and I have been blessed enough to have gone done to Florida several times in the past 18 months and have solidified our Disney fandom.  It was about time to take things to the next level and experience some more of the magic.
When the opportunity presented itself, we did not hesitate!
As many of you know, the planning process for any Walt Disney World trip starts well in advance of your travel dates.  This fortunately is not the case for the Disneyland Resort in southern California.  This location is the perfect target for a last minute trip!  On a whim we cashed in some airline miles and we were on our way!
I won't bore you with the booking process details here, but... we grabbed a room at the Fairfield Inn on S. Harbor Blvd. (directly across the street from the eastern resort gate).  The Fairfield, along with several other third party hotel properties, is treated as a "good neighbor" hotel.  Several properties in the Disney Springs resort area in Orlando are treated as essentially the same.  Reservations and packages for these properties are handled directly on their respective resort websites (Disneyworld.com and Disneyland.com).
For those traveling from the east coast, we would recommend flying out west the day prior to your first park day so you can get your bearings and settle.  However, if you do take an early enough flight, you can probably get over to the park by midday (especially if you fly direct).  We were delayed for several hours in Las Vegas on our trip, so it was a good decision on our part to give ourselves some time in advance to arrive and rest before we hit the parks.
Our recommendation is to fly into either John Wayne / Santa Ana (SNA) or Los Angeles International (LAX).  Although SNA is much closer to Anaheim and the Disneyland resort, there are many more flight (and generally less expensive) options into LAX.  Commute time from SNA is approximately 30 minutes, while LAX to Disneyland is more like an hour (add additional time if traveling during peak traffic hours).
The other thing to consider when traveling to DLR (Disneyland Resort) instead of WDW is that there is no Magical Express!  Those used to that white-glove service in Florida might be taken by surprise!  Give yourself time to get your bags from the luggage carousel and then make arrangements to get over to the resort.  From both SNA and LAX, Disney offers shuttle service for an additional fee.  Reservations are not required, but please note that this service is offered only during regular business hours!  If you're traveling either early or late, you may need to rely on some other option to make your way over to the resort.
We used Lyft to get from LAX to DLR because after delay we didn't arrive until after 12am on July 20th.  With promo code and tip our trip from cost us about $50.00.  Round trip transportation from LAX to DLR on the dedicated Disney shuttle service is $48 per adult, so with just Jess and I traveling we broke about even using the ride-sharing service.  The added benefit of Lyft is that we were dropped off directly at the hotel... whereas if we use the Disney Resort Shuttle, we would have been dropped off at the Disneyland Hotel and we would have needed to walk or catch a cab over to the Fairfield.
So... we arrived, got settled, linked our tickets (we purchased as a package so tickets were waiting for us at check-in) and got some rest so we could get into the parks the next morning!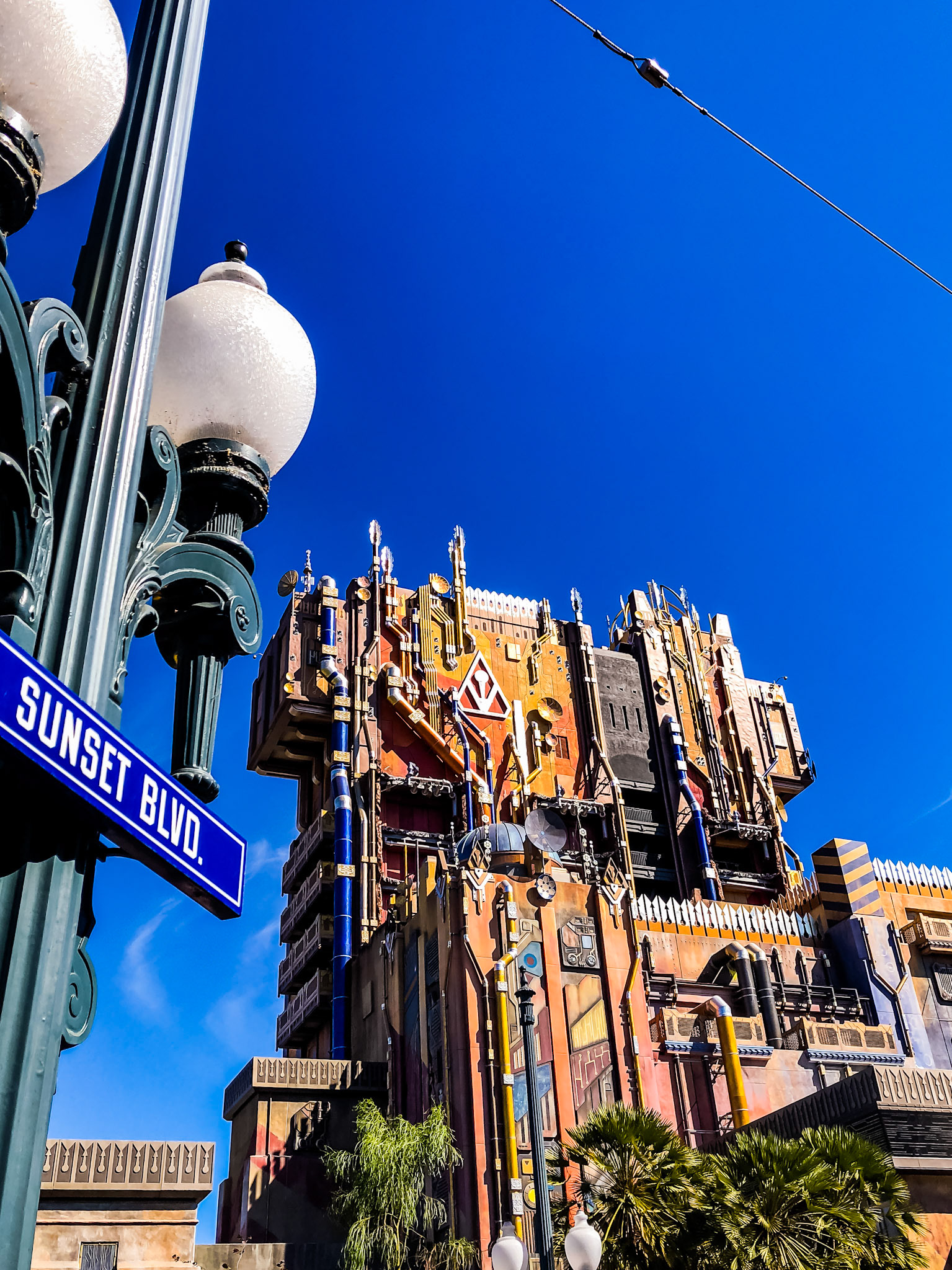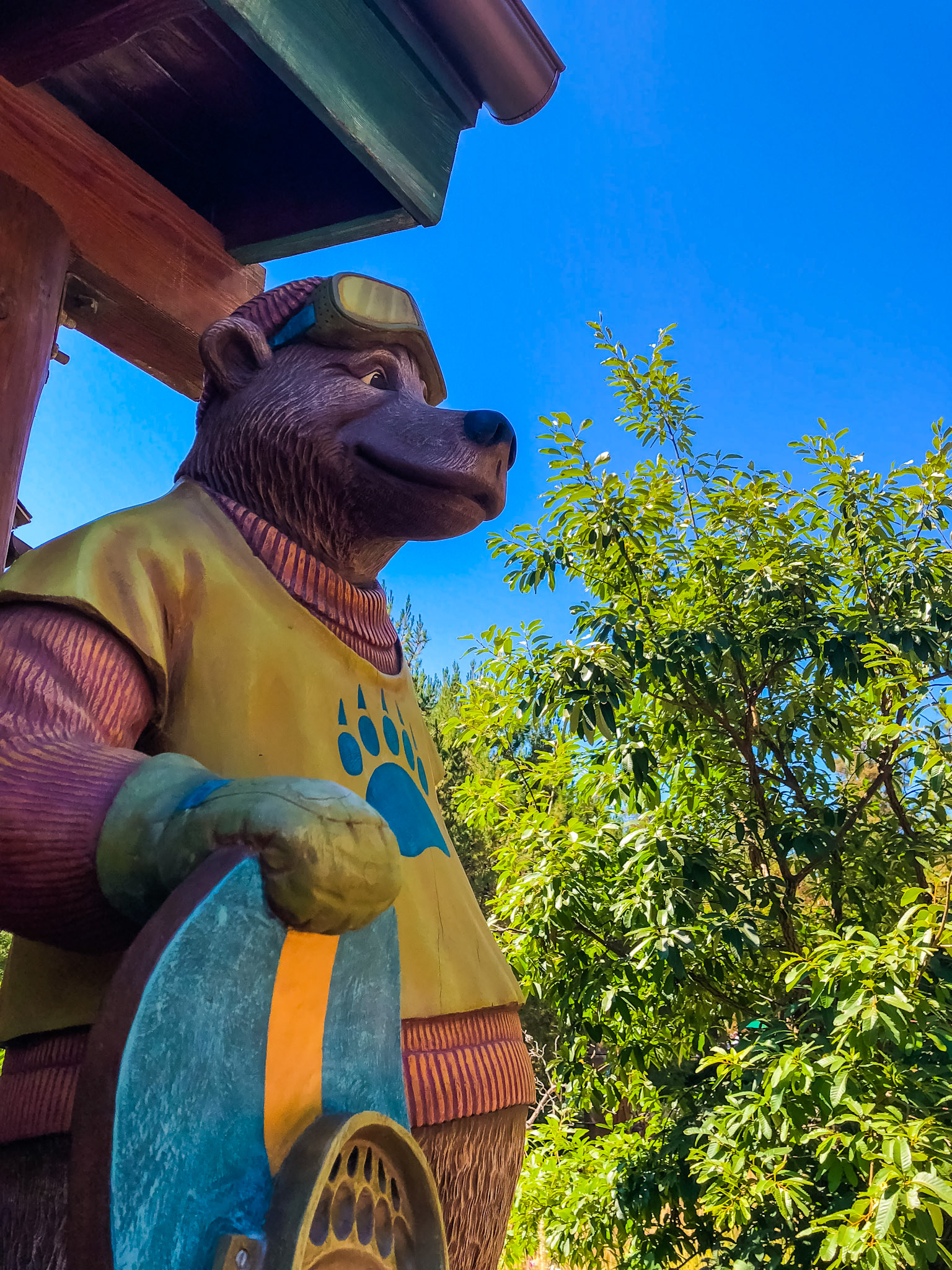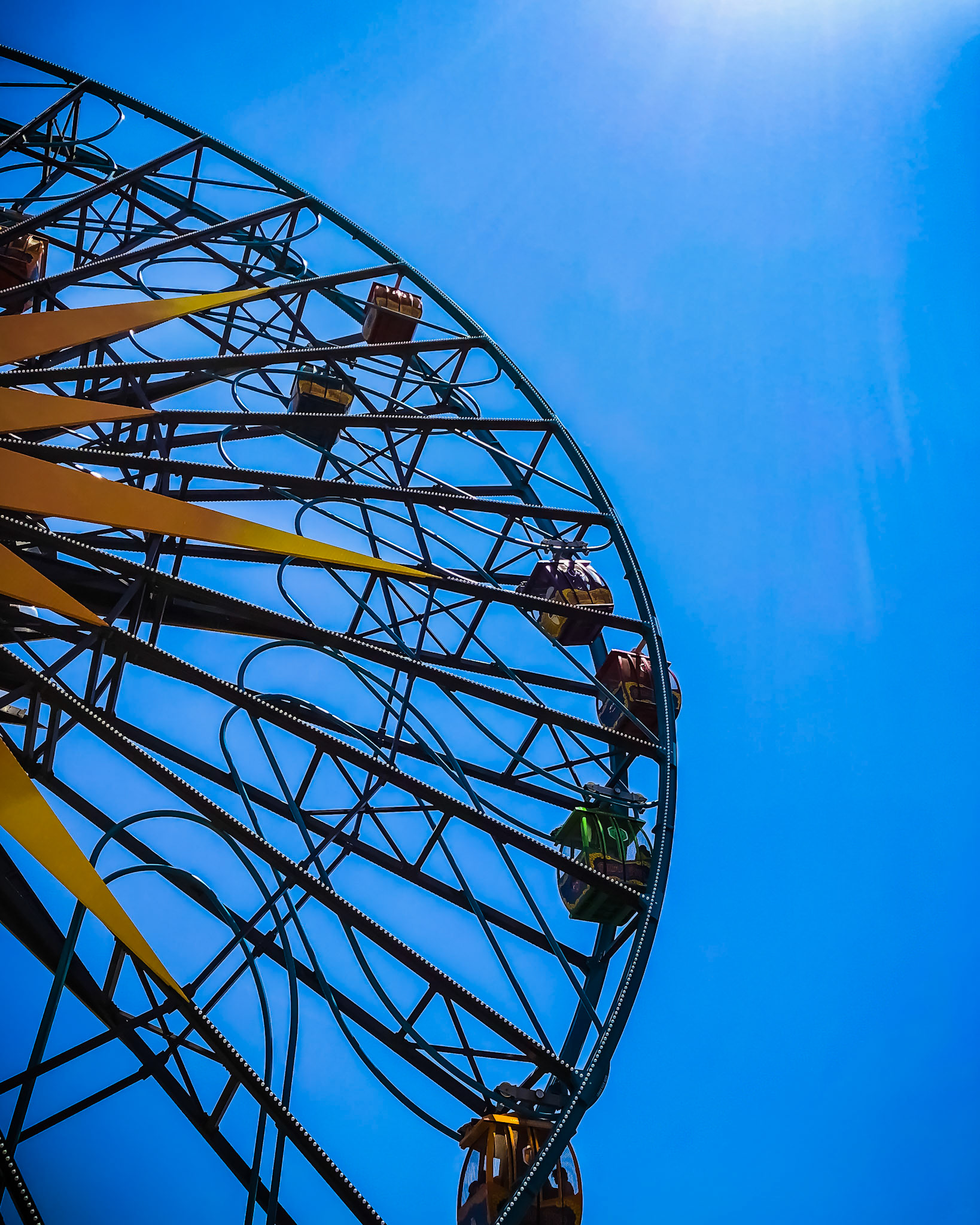 Disney California Adventure
On our first park day we decided to start with Disney California Adventure.  Jess and I did feel a bit guilty not going straight to Disneyland, but... because we had 'Morning Magic' (more on that later) on Saturday, we thought we could make best use of our time across the street.
First, let me explain the layout of the two parks if you aren't already familiar.  Guests can enter the 'Esplanade' from either the western gate via Downtown Disney, or... from the east (Harbor Blvd.).  The Esplanade is more or less a grand plaza and gathering area between the two parks.  The security setup is similar to the Magic Kingdom, where now, it has its checkpoints pushed back farther from the gate.  The exception here is that there are multiple entrances to the Esplanade AND guests can access either park (or both parks) without going through another security screening.
Be prepared to pull out your wallet more frequently than you would at Walt Disney World!  There are no magic bands! 
We would suggest carrying a slimmed-down wallet or ID holder with a window so that you don't have to keep pulling your park ticket out to scan for either park entry or fastpass redemption.  Also, without the magic band system, you'll need to either pay cash or use a card at point of sale locations.  Finally (similar to Walt Disney World) make sure you have a Fuel Rod or portable charger!  The Disneyland App (and the Disney Parks Play App) are essential for a successful trip.  If you choose to add Maxpass (we HIGHLY suggest that you do... more on this later) you'll be using your phone frequently to make fastpass reservations, access photopass photos as well as check show and character appearance times.
So... let's talk about the park itself!
Immediately on seeing the entry gates to Disney California Adventure you get some Hollywood Studios vibes.  Those same art deco style gates and classic Hollywood architecture transport you to a similar place.  Similarly, this park also seems to be shedding it's original intended theme and is going for more of a segmented but immersive set of mini-lands.  The original California / Redwood outdoors theme is held on one side of the park with Grizzly River Run and Soarin' (formerly Soarin' over California), but previous tie-ins to California culture at Paradise Pier and the Hollywood Tower Hotel have been replaced by Pixar Pier and Guardians of the Galaxy: Mission Breakout respectively.
As announced several months ago ( LINK HERE ), the Bugs Land area of the park will soon make way for further Marvel expansion.  If rumors also hold true, we're likely to see an additional phase of marvel development into the rest of the Hollywoodland area- where Marvel superheroes already meet guests.  Because of the existing agreement between Disney and Universal regarding the theme park rights to these characters west of the Mississippi ( EXPLANATION HERE ) this will surely be the a destination for all Marvel Comics fans!
Maybe because we experienced it first, but... (*gasp*) I think I prefer California Adventure over Disneyland.
Although I'm beginning to experience my limit for thrill rides as time goes on, the attractions did more to excite, interest and thrill me here at California Adventure.  If not for our ability to fastpass GOG (Guardians of the Galaxy: Mission Breakout) multiple times we probably would have ridden everything at the park, so I'm confident in my assessment.  In fact we both opened and closed our trip with this attraction because we enjoyed it so much.  This attraction combined with Radiator Springs Racers (...and Cars Land generally) as well as the newly opened Incredicoaster and Pixar Pier, had us coming back for more.
Many will knock the transformation from Paradise Pier to Pixar Pier as a cheap IP-based makeover, but I was surprised by the whimsy and thoughtfulness of the theming on Pixar Pier.  Not only the attractions, but the midway games and live entertainment certainly added to the exciting atmosphere.  Admittedly, we had never experienced Paradise Pier, so take these comments in the proper context... but when World of Color returns, this area of the park will be a can't miss.
Speaking of can't miss... we got to experience the Paint the Night Parade for the first time.  With the lack of a nighttime parade at Walt Disney World currently (and since we've been visiting), this is something we never knew we were missing.  If it does come to pass that a parade is added for the resort's 50th anniversary, I hope it holds a candle to Paint the Night because it was excellent!
As I write this out, I'm beginning to notice a theme take hold... California Adventure is at its best at night.  The lighting and atmosphere across all areas of the park (most especially Cars Land and Pixar Pier) is wonderful and I would highly recommend making a full lap of the park at night so you can truly take it all in.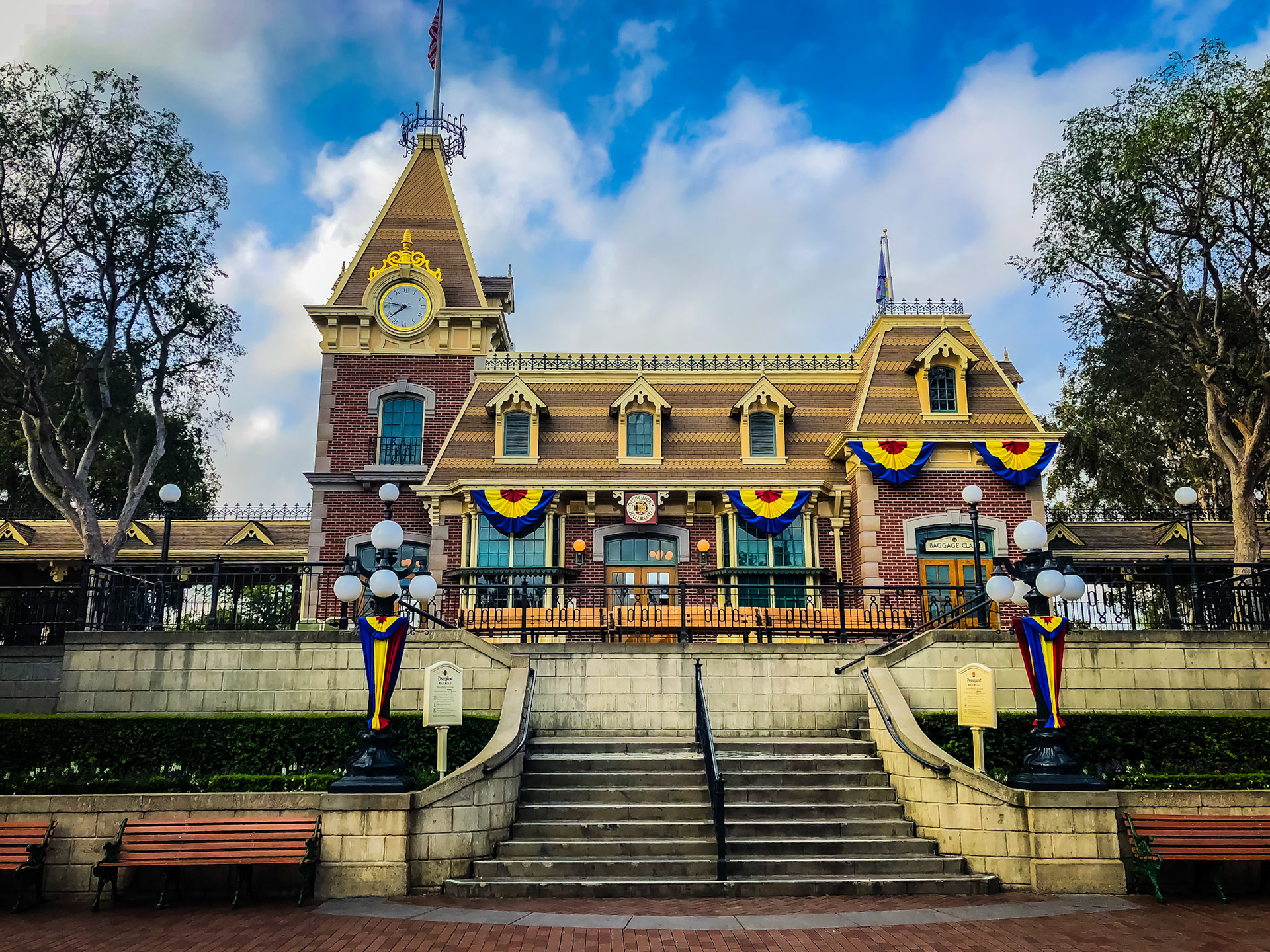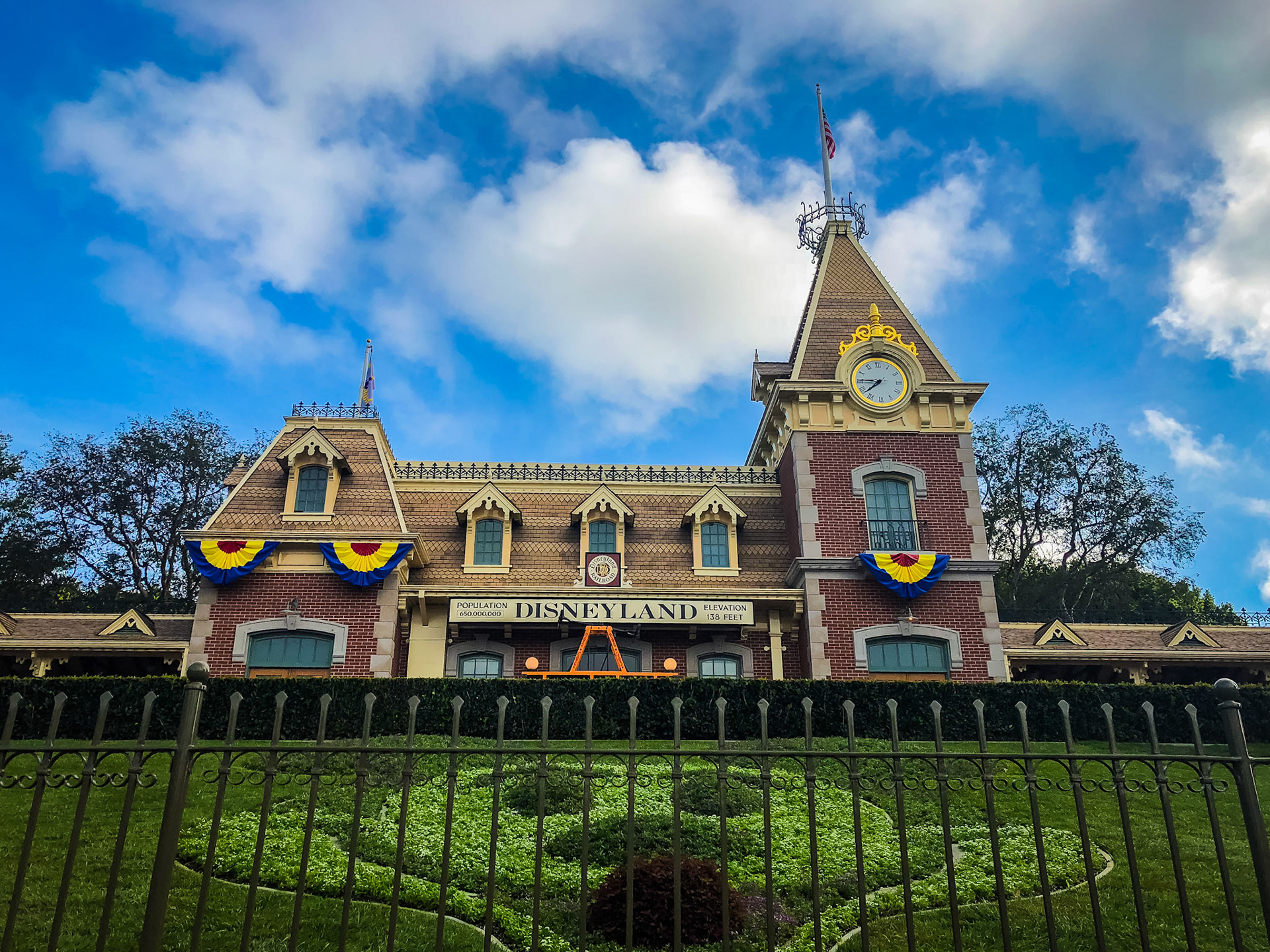 On to the mecca... the main event... the classic!
We did sneak over to Disneyland later in the evening on our first day (after Paint the Night).  Typically California Adventure does close 1-2 hours before Disneyland, so we decided to take advantage of that extra time and get a sneak peak.  We had already grabbed a late fastpass for Indiana Jones while waiting for Paint the Night so we headed back to Adventureland after a brief stop at the Mad Tea Party.  After a long day at the parks we decided to call it a night and regroup for an early morning turnaround.
As mentioned above we were able to take advantage of a 'Magic Morning' on Saturday the 21st.  Those that purchase any 3-day or longer park ticket are allowed one of these 'Magic Mornings' during their stay.  This privilege is limited to Disneyland only and is offered only on Tuesday, Thursday and Saturday (same days as Disneyland 'Extra Magic Hours').
Don't confuse 'Morning Magic' with 'Extra Magic Hours' though!  Because we stayed off-site we were not able to take advantage of the 'Extra Magic Hour' offered to those staying at one of the three on-site Disney Hotels (Disneyland Hotel, Grand Californian and Paradise Pier Hotel).  For those who are curious... Disneyland offers an additional pre-park hour for eligible guests on Tuesday, Thursday and Saturday, while California adventure offers the same benefit on Monday, Wednesday, Friday and Sunday.
During this 'Morning Magic' experience only the Fantasyland and Tomorrowland attractions are open, so we headed right into Fantasyland!  Not only did we get to ride the Matterhorn, Mr. Toad, Alice in Wonderland, Pinocchio's Daring Journey, Submarine Voyage with Nemo and Friends AND Buzz Lightyear Astro Blasters... but, we also got to snag an immediate fastpass for Space Mountain.  Once you scan into the park with a ticket that has Maxpass you're able to immediately make fastpasses for eligible attractions (at park opening).
Using this strategy and effective use of Maxpass, we experienced almost everything on our list by lunchtime!
We were so ahead of schedule that we decided to sit in on a Disney Vacation Club sales pitch and were able to bank an additional three 'any experience' fastpasses each for participating!  While we were visiting we planned on walking through the Grand Californian and a grab a drink at Trader Sam's anyway... so this was the perfect opportunity!  The meeting was held in a conference room at the Disneyland Hotel, so we were right around the corner.  Not to mention, the half hour session was a perfect break from the heat in the middle of a park day.
The rest of our day was filled with more classic attractions and snacks as we waited for both the 'Together Forever' fireworks show and the 10:30pm showing of Fantasmic!  For those not familiar, a fastpass is not required to view Fantasmic, but the viewing area closest to the water's edge is reserved for fastpass holders, so we would recommend that you grab one.  Fastpasses are distributed on a first come, first served basis and they are NOT available on the Disneyland app.  You must go to the fastpass distribution station near the Mark Twain riverboat and scan in your ticket to receive one.  The good news though, is that this fastpass does not count against your others... you will not have to wait to make any other fastpasses.
Fantasmic was a definite highlight!  We were not expecting the Pirates of the Caribbean ghost ship addition because it had not been on any of the recent videos we have seen of the show.  This and the 'Together Forever' fireworks show were a good nighttime combo... but I still hold that special place in my heart for 'Happily Ever After'.
Perhaps it's because we don't have them in Florida, but... Indiana Jones and Matterhorn were my two favorites.  Although, it was a treat to experience those classic dark rides that aren't available at Walt Disney World.  If I had to compare the two parks, I'd say that Disneyland feels more like a museum.  Not necessarily a stuffy, boring one... but a museum nonetheless.  It's a park that feels the need honor Walt, his legacy and his vision.  Once again, to be clear, I think museums are great.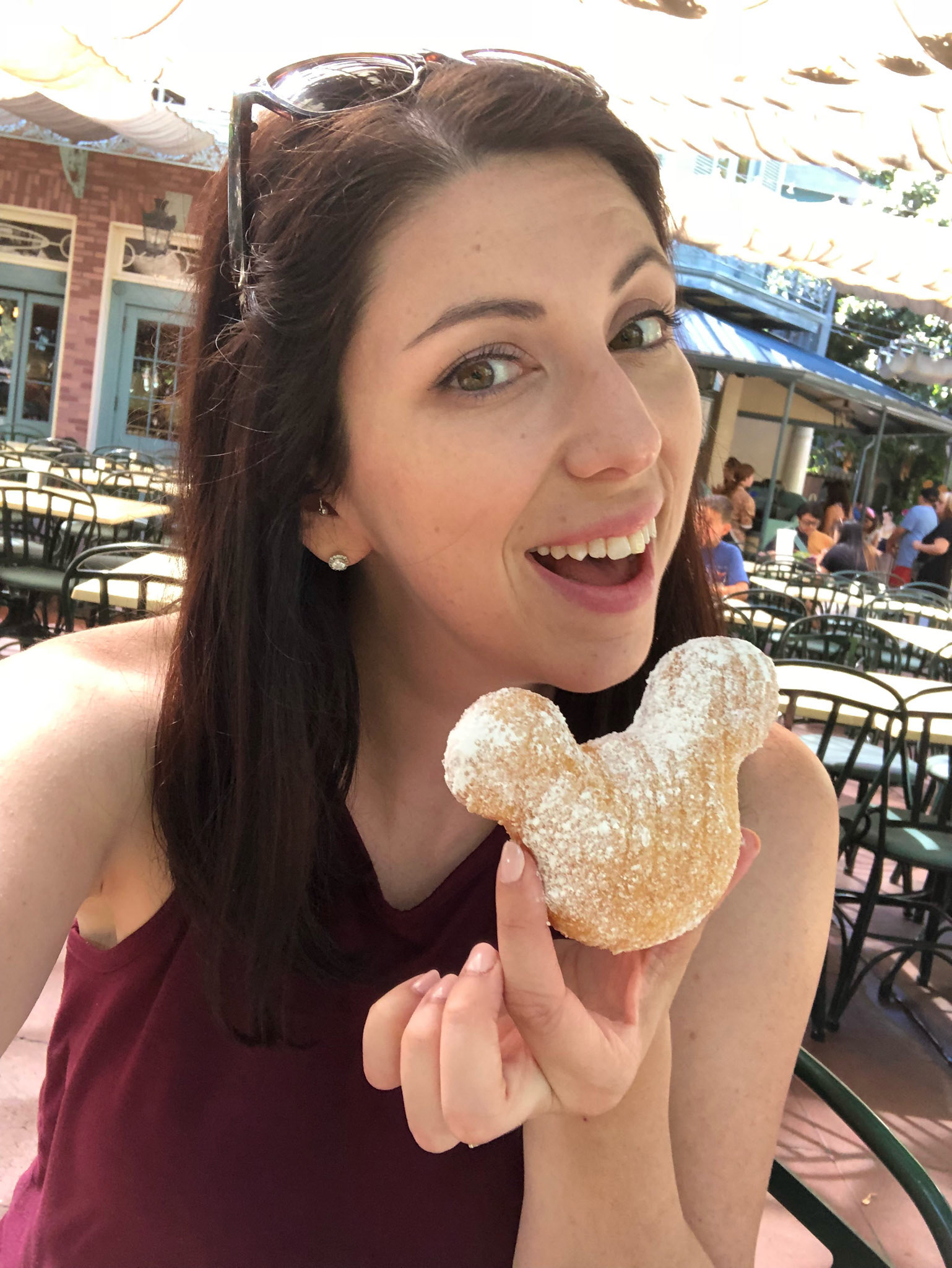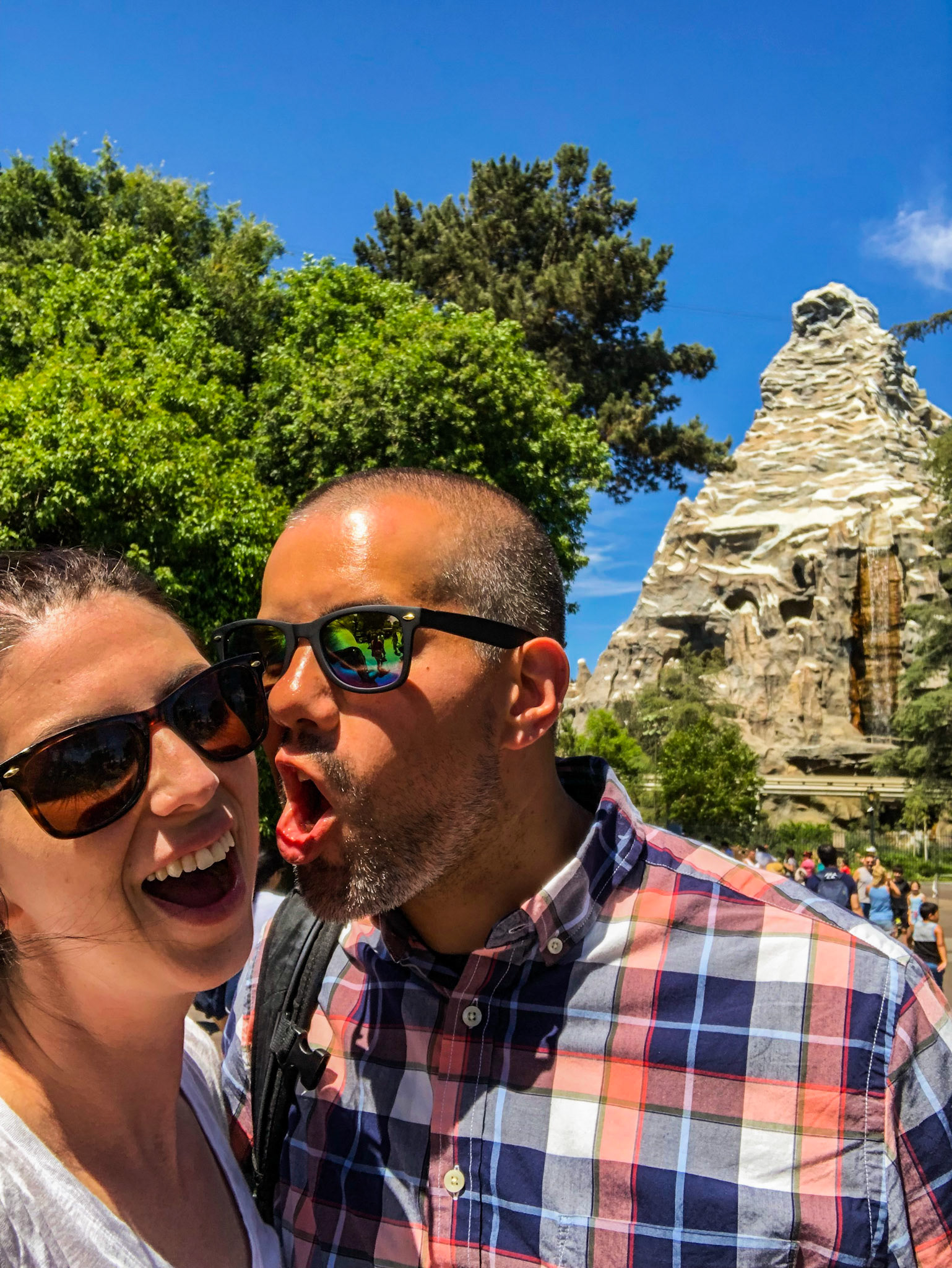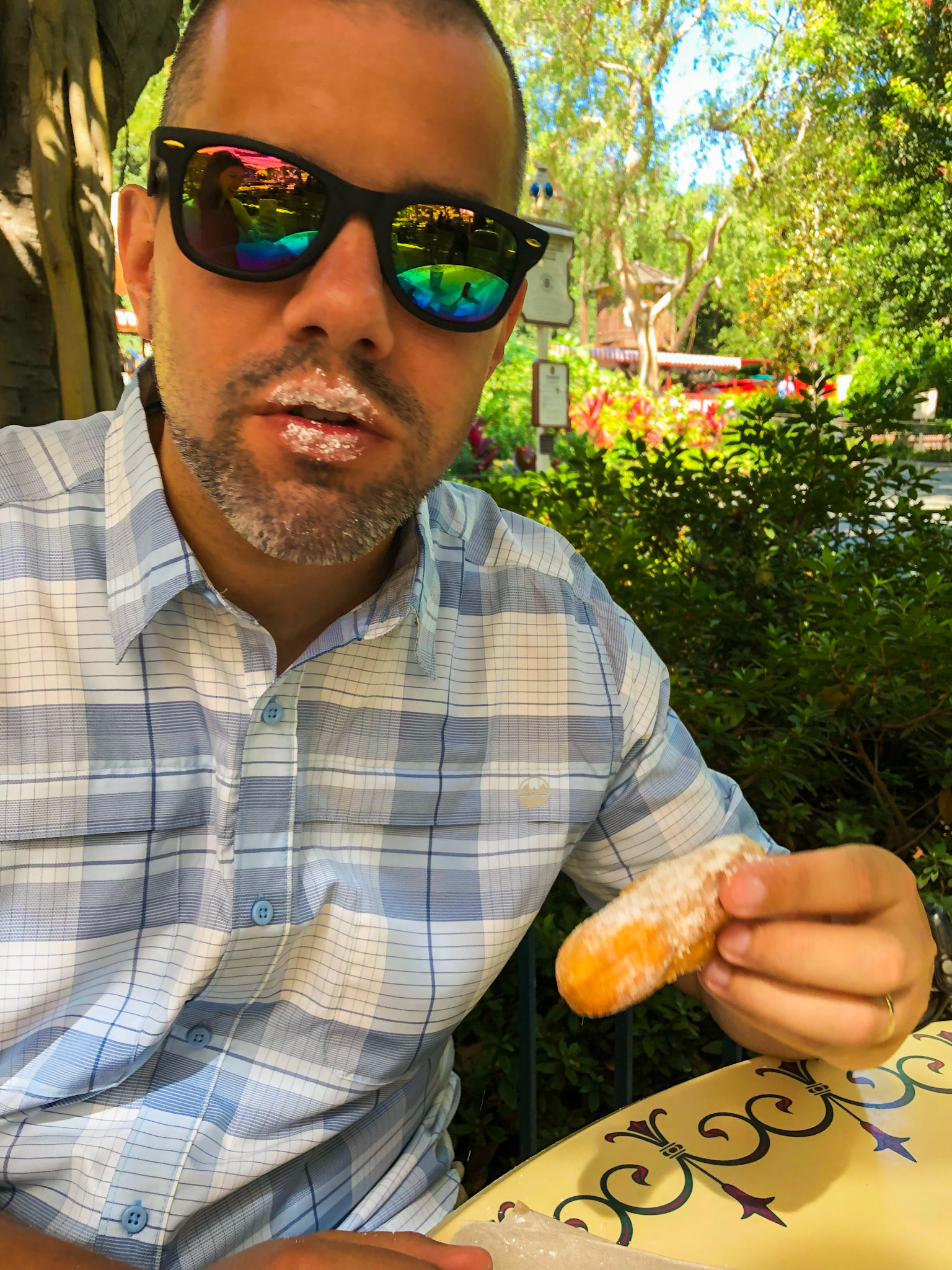 Don't be ridiculous.  Yes.  Of course we did.
Even though it was our first experience off-site, the resort itself is compact and walkable enough that we felt as if we were still in "the bubble."  I'd compare the walk from the Fairfield to the walk between the Contemporary Resort and the Magic Kingdom (at WDW).  Just like the Contemporary, we were able to take in the fireworks from our hotel balcony as well!  Also, to be able to walk from your hotel to the park, or, across the Esplanade and into a separate park within 10-15 from anywhere on property is a real treat!
Would we do it again?  For sure.
But... with the amount of similarity between the Florida and California parks, I'm not sure it would be an annual thing (especially with the kids).  There are however some logistical things that I preferred at DLR over WDW- most especially fastpass with Maxpass!  It sure would be nice to cut a little bit of planning out of a Walt Disney World vacation, and also... find a way to reward those who do make the effort to come early to the parks.  Regardless, our recommendation is that if you do come out to Disneyland, please do buy Maxpass!  It's an additional $10 per ticket, per day.  I don't think I could give a full and proper explanation for the Maxpass system here, so please check out the multitude of video content on Youtube and other sites to get the full lowdown.
For dining- all of the same systems are in play (aside from the ability to make reservations 180 days in advance).  Due to the size of the resort there aren't as many dining options as you may be used to if you're a Walt Disney World veteran, especially of the table service variety.  Because we were on the go for the majority of the weekend we focused mainly on snacks and quick service dining.  Be aware that you are able to mobile order here as well!  Use that to your advantage because the lines can get quite long.
Stay tuned for a full trip report in an upcoming podcast episode where we'll do ride comparisons, additional thoughts and much more!  In the meantime, please send us your questions and thoughts on WDW v. DLR or any questions you might have for us about our trip!