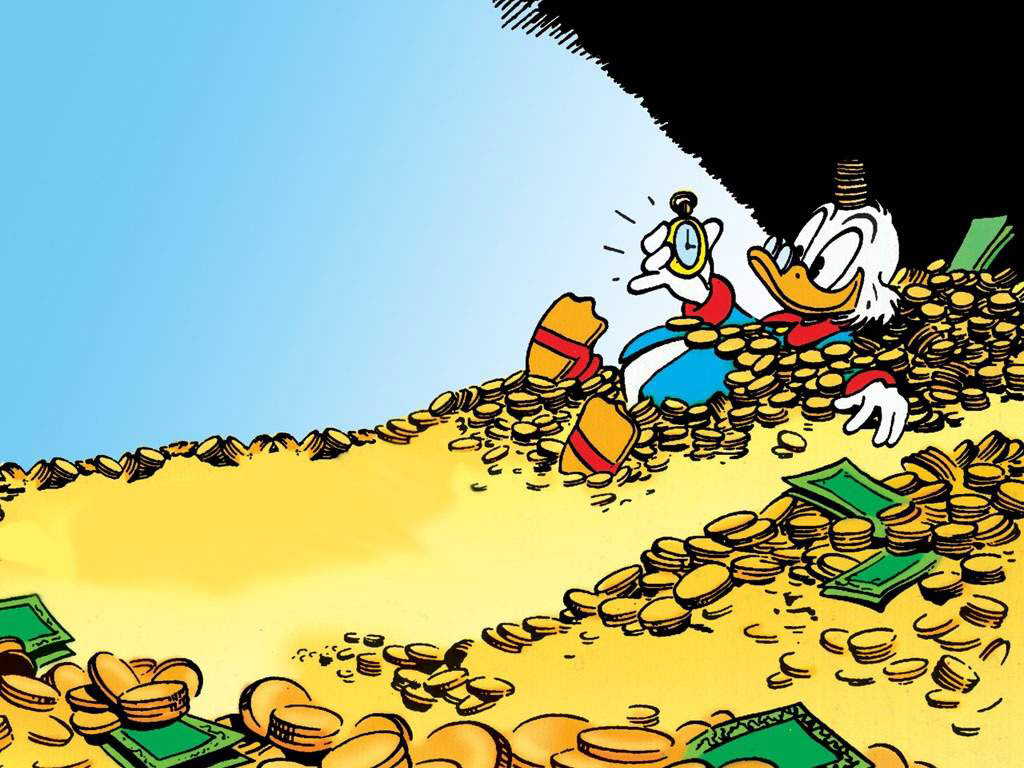 FOLLOW THE MONEY!



After the recent record-breaking success of Star Wars: The Last Jedi, Black Panther and Avengers: Infinity War, I was curious about the films these most recent blockbusters felled on their way to the top.  I wanted to learn some more about the historic trends and numbers behind both domestic and worldwide movie earnings because that might just give context to some of the choices the Walt Disney Company (and its partners) have made with relation to both their studio properties as well as the parks.  
Most often we hear Disney fans of all stripes (parks, movies, etc.) criticize the company for its recent lack of originality.  Take this criticism with a grain of salt though perhaps, because these sequels (or iterations) still build upon the worlds we know and have come to love.  Even from a parks perspective… some cry foul when an original attraction like Maelstrom is replaced with an IP-driven experience like Frozen Ever After.
Why does Disney torture us so?  Why not take chances and develop new experiences to delight, surprise and excite us?  My hypothesis and much of the evidence i'll supply in this article points to one thing… the money!  Follow the money!


VICTIMS OF THEIR OWN SUCCESS
Hey… where's Moana?
This is common question often heard by folks in the Disney parks fan community.  
Of course, there are always those juicy rumors like Moana moving into the Tiki Room or the development of that long-rumored volcano rollercoaster in Adventureland… but words are wind.
Disney is not always looking to capture the zeitgeist and drive people to its parks and related merchandise with quick turns and short-term planning.  Rather… a long game is being played.
Things like return on investment and financial liquidity become much more important when we realize that the Walt Disney Company is publicly traded and, is in reality, a machine designed to be profitable for its shareholders.
Here's my first point and maybe the one most parks-specific:
It's relatively easy to see (when looking at the numbers) why some movies or properties are not selected for sequel or parks development.  We'll take Moana here as our example.
Many feel that either a ) there should be some type of widespread parks presence for the character(s) of that film and perhaps even an attraction… and / or b ) Disney should be cooking up another delightful romp in the Pacific as their next animated feature.

FACT

:
Moana is the 33rd highest grossing Disney film of all time ($248,757,044 Box Office Mojo).


There have been a lot of Disney films… so #33 is nothing to sneeze at, but… look at those films released contemporaneously that have earned more: Zootopia, Frozen and half the recent Pixar catalog.
It's no wonder that Frozen already has a significant presence in the Disney Parks, and even more illustrative is the rapid expansion of Pixar properties in California.
The most troubling trend that seems to be developing here is that the monetary return from intellectual property more clearly shapes the future of that IP rather the critical and / or cultural reaction to it.  
As someone who actively looks for Disney-themed content and is reading this article, I'd consider you a member of the Disney fan community.  As a fellow member of that club and someone who is also sometimes guilty of contributing to the echo chamber, its important to realize that popularity does not always equate with profitability.
And here is where the problem arises… will the support base of established fans move on to other passions if Disney continues to produce sequel content and experiences catered more toward a mass audience?  
The debate will rage on!  On to my second point…


WHAT'S WITH ALL THOSE SEQUELS?


There's nothing quite like slipping into your favorite outfit or an old sturdy pair of shoes, right?
Or, stepping into your favorite restaurant with your mouth watering… just knowing you'd soon be served your favorite meal… or comfort food.
Sequels are kind of like comfort food.  
Often we know its not of the highest quality, but we've come to appreciate the characters and world of that story because we've lived through their previous adventures.  We've laughed, cried and conquered with our heroes as they've battled themselves, their environments and those villains we all know and love.  If you put yourselves in the shoes of those executives looking to bring in as many people as possible to see their next masterpiece, you'd want every advantage you could exploit, right?
With sequels, the studio is working with a property that has already achieved some form of success and has created a situation where many fans are excited by the continuation of their story.  The numbers seem to bear this out…
FACT

:
13 of the 20 highest grossing Disney movies of all-time are either direct sequels or live action remakes of previous animated features (Box Office Mojo).


Not only do you have the traditional Pavlovian fanboy response for sequel content, but you also have material readily available for marketing purposes and lowered development costs.  The studio team needs to spend less time on introducing you to the world and concept of their story because its already comfortable and familiar.  All of this means more return for less investment!
This concept also cuts over into the parks experience.  Recent moves to duplicate attractions from overseas parks is a clear signal.  The Ratatouille ride at Disneyland Paris will soon be coming to Epcot.  Is it a good fit?  In my opinion, yes.  But also perhaps, this is a smart decision by Disney to leverage an experience already tested and well-received elsewhere.
The danger?  I'd like to hope that Disney will not lean on this tactic too heavily… because the parks would soon become homogeneous.  Although one would assume the Disney Company wants their park experience to look and feel similar regardless of where in the world you are, I would like to that they also want to keep unique and distinct elements at each.  Let's hope the parks don't devolve into a "cookie cutter" experience.

How can they combat this but still lean on those box office trends?


FROM FRANCHISE BUILDING TO UNIVERSE BUILDING


I think Disney is doing a good job of creating immersive environments that expand upon their successful film franchises.  This is happening not only in the parks, but also on the screen.
Rather than creating direct-line sequels for successful properties, it seems the focus of the studios is to create an interconnected narrative that can be approached from infinite points of view.
Perhaps its because their two most successful properties (Star Wars and Marvel) already have a rich story universe to make this possible… however, the choices being made are enabling a further expansion of those properties.  The general public is simply eating up this content, and it seems like the appetite is still there.
FACT

:
8 of the top 20 all-time top grossing films worldwide come from either Lucasfilm or Marvel Studios (Box Office Mojo)




FACT

:
8 of the top 10 all-time worldwide opening weekends belong to either Lucasfilm or Marvel Studios films (Box Office Mojo)


It should come as no surprise that a heavy focus of the parks division is the expanded presence of both Star Wars (Star Wars: Galaxy's Edge) and Marvel (Superhero expansion at Disney's California Adventure and also worldwide).  Much like the story point I made before, I feel like there is at least an effort to create a more immersive experience with these lands, rather than a re-telling of the collected plot points.
With the active development of technology to make the in-person parks experience more immersive (virtual reality, projections, etc.) and the financial backing of the Disney company I can see a future filled with opportunities to participate in your dreams… not just watch them play out in front of you.  
This synergy will bring us amazing things, but at what cost?

CONCLUSION: WAGGING THE DOG


In our most recent episode of the Dizzoriented Podcast we dive into this topic and talk about the business behind the Marvel Cinematic Universe.  It certainly has become the new cultural phenomenon, even perhaps overtaking Star Wars / Lucasfilm.
Disney is in a strategically strong position because their two lead properties are wildly successful- paving the way for expansion and acquisition.  But conversely, we see the negative effect of the "universe building" approach.  Properties like DC Comics and the Universal Monsters "Dark Universe" have attempted a launch to provide competition for both Marvel and Star Wars.  These attempts have largely fell flat, or perhaps, they are viewed as failures because they have not achieved the wild success of either Marvel or Star Wars.
If and when Disney decides to launch an additional property "universe" and subscribe to a similar approach as Marvel / Star Wars… and fail, we would risk losing a potentially capable bit of IP.  If Marvel and Star Wars are used as the measure of success for future projects, is Disney setting itself up to fail?  Will this attitude begin to weed out original ideas?  Hopefully not.
If Disney continues to use commercial success as a guide for parks project development, will we see new and original IP fall by the wayside and evolve eventually to a Marvel / Star Wars theme park environment?  Again… hopefully not.
My hope is that Disney continues to carry a balance and understands that although corporate synergy is a valuable factor, it is ultimately the voice of all consumers that determines its success.  Many of us appreciate, over anything, the sense of surprise and wonder the Walt Disney company can give us.  By sacrificing originality and following only the money… I fear they might begin to lose the plot, so lets all hope that never becomes the case.

Did you find any of the box office data surprising?  What are your thoughts on this subject?
Fill out a contact form below to keep the conversation going!