What is it... and why did we buy in?
You've probably heard of it... or even thought about it.

But should you take the plunge and buy in like we did?
DAVID BARTKOWIAK | MARCH 19, 2018
Disney calls it a 'vacation ownership program' ... but in concept (and in reality), its a timeshare.  Disney Vacation Club (DVC) 'owners' buy a certain number of vacation points, and then use those vacation points at a variety of DVC resorts!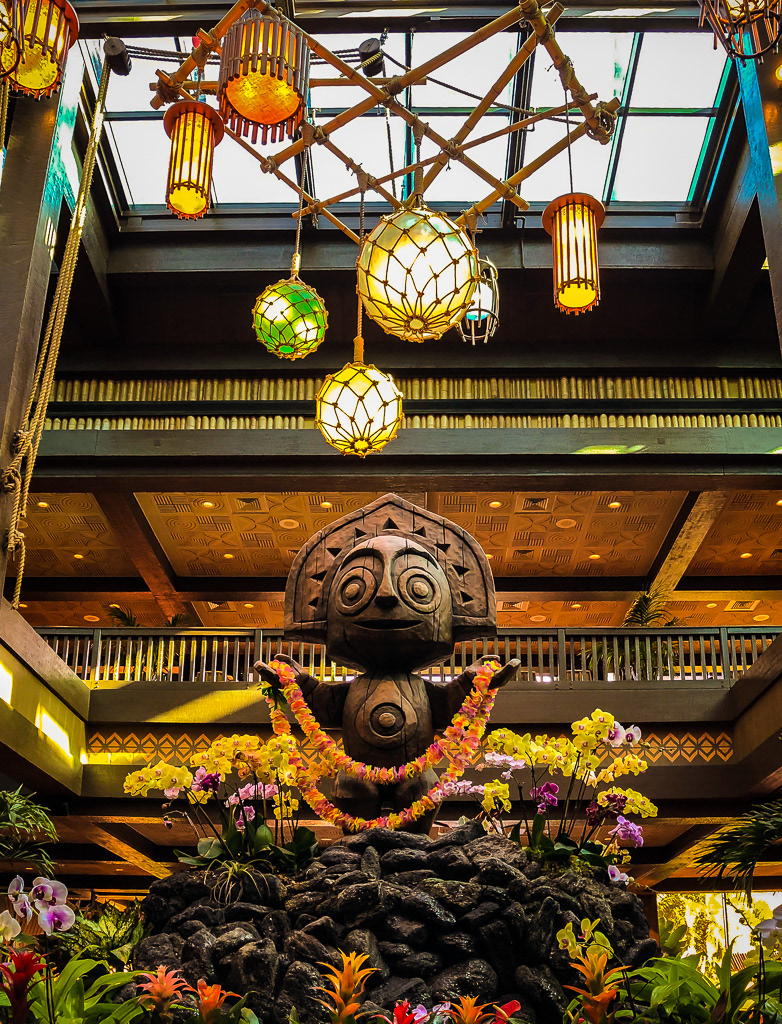 Disney Vacation Club began with Old Key West Resort in 1991 (originally called the Disney Vacation Club Resort... fitting, eh?).  It has since expanded to 16 'home' resorts in and around Walt Disney World Resort in Orlando, the Disneyland Resort in Anaheim California, Hilton Head, South Carolina and even Aulani Resort in Ko Olina, Hawaii.  Two additional resort options are also on the way- Disney's Riviera Resort (opening in December 2019... near Disney's Caribbean Beach Resort) and the recently announced Reflections: A Lakeside Lodge on the grounds of the former River Country water park.  More on the resort options in a moment...

So how does this all work?

As mentioned previously, members spend their allocated points at one of the Disney Vacation Club resorts in one or more of the available accommodations on their chosen dates.  Unlike some other timeshare options, DVC membership does not lock you into a specific week or set of dates.  You are free to book anywhere and at anytime (as long as you have the available points to spend).  More on this as well in the next section...
Many members begin to value DVC because of the ability to book larger-size accommodations... perfect for larger or extended family vacations!  Options range from deluxe studio rooms (that may sleep up to five) all the way to 3-bedroom grand villas and specialty cabins (that sleep 10+).  As room sizes grow, so do the point amounts required to book, so make sure you're aware of the types of rooms you'd like to book!  We'll talk more about this later on in this article...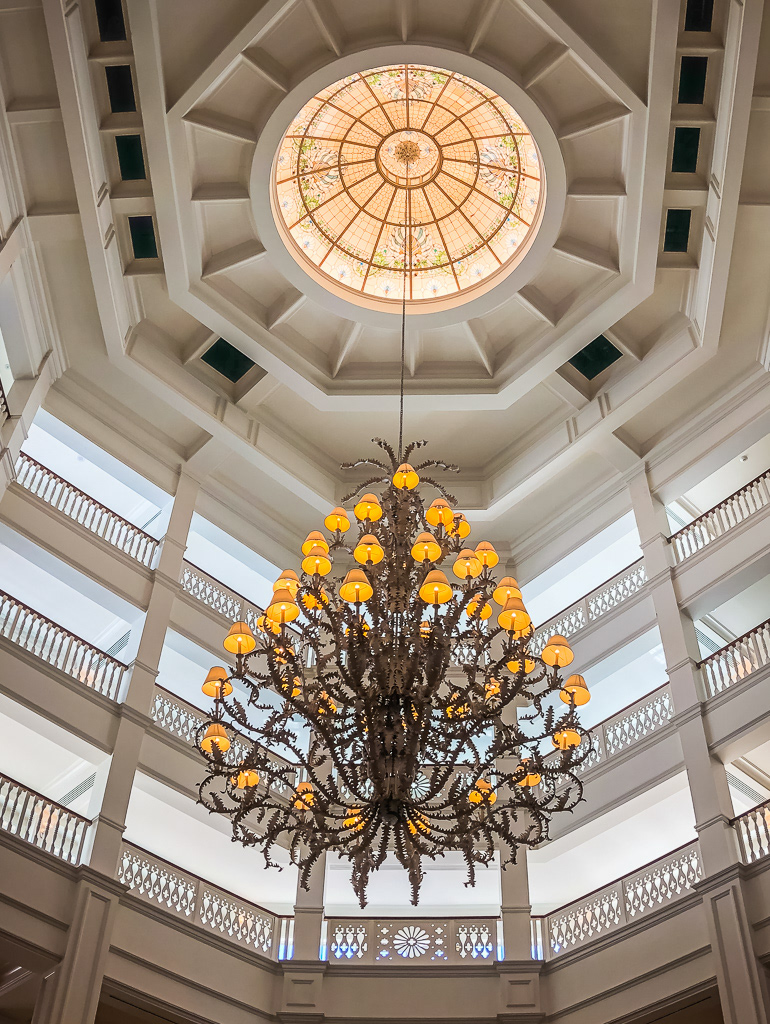 A couple of points (pun intended) on where you can stay with Disney Vacation Club...

Here is a link with a list of all the current DVC properties... as the program becomes more successful and profitable for Disney, you can expect more choices in the future!
At this time (March, 2019), Disney is offering three choices for 'home' resorts to potential DVC owners.  Buyers can choose from Disney's Copper Creek Villas and Cabins at Wilderness Lodge, Disney's Aulani Resort in Ko Olina, Hawaii, or... Disney's newest Disney Vacation Club property- Disney's Riviera Resort.  If you are interested in buying at one of the other DVC resorts, you might be out of luck.  Although Disney offers a waitlist for these other properties, there is no guarantee that more points will become available because they are effectively sold out.

We'll talk a little bit more about the resale market in another section, so stay tuned.
Why is your 'home' resort choice important?  Well... Disney Vacation Club owners do get preferred or advance booking at their 'home' resort.  A DVC owner is able to book a stay 11 months from the start of their stay, but only at their home resort.  Otherwise, the booking window opens at 7 months for all other DVC properties.   This is why some prospective DVC buyers will dip into the resale market or waitlist with Disney... because they prefer easier access to one of the DVC resorts specifically, or... perhaps, they want a leg up on other DVC owners when it comes to proximity to parks or certain areas of property.

III. How Many Points Do I Need?

Here's where you need to start doing some long-term planning!

How often are you going to vacation, and what size accommodation are you looking to book?  I'd suggest doing some research on point charts (try
wdwinfo.com
) to scope out how many points you and your family would need.
As you probably have noticed on those point charts, there are 'seasons' broken out by Disney... based on popularity and demand.  If you choose to travel in low times, you will pay less in points per night for your stay and vice-versa.  Certainly consider this in your calculation of how many points you'd like to purchase.

One additional point to consider here is that Disney has added some flexibility to the program by allowing owners to both bank points from your current year's allotment (to spend in the next use year) or, borrow points from the following year's allocation to use in the current year.  This means you could potentially have a combined sum of up to three years of DVC points to use at one time!  If you plan on vacationing less frequently- this could be an option or feature you could exploit to make your entry cost less prohibitive.
We'll talk about how much points cost in just a bit...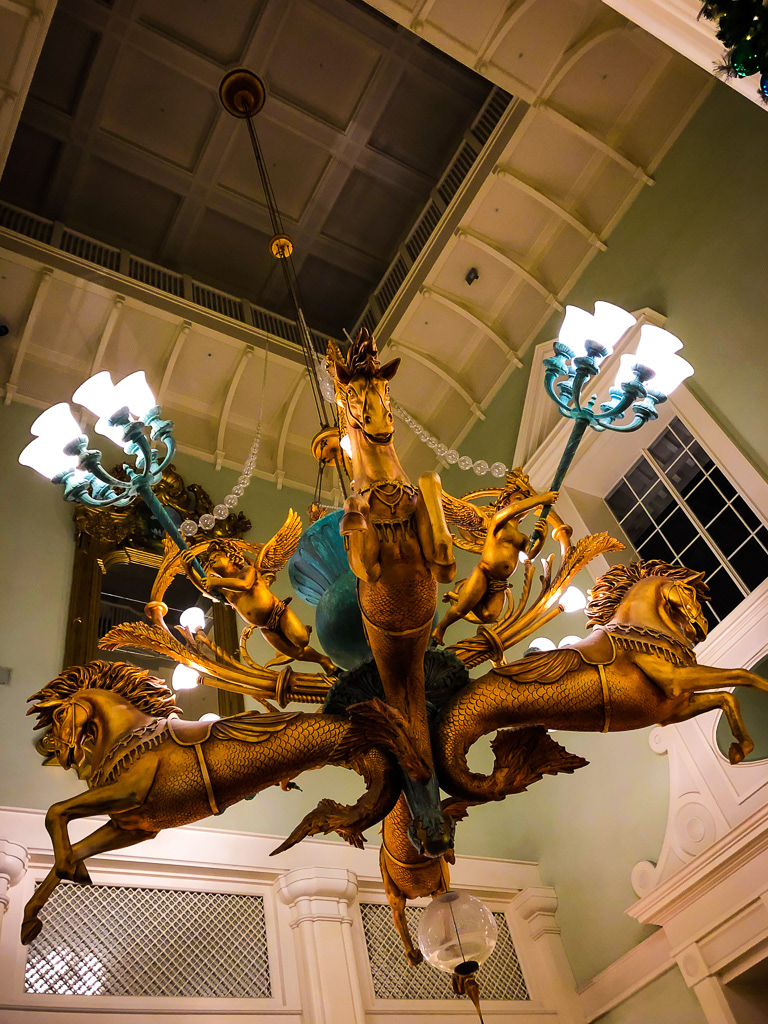 So I've mentioned that some buyers choose to purchase Disney Vacation Club contracts through the resale market.  Is this something you should consider?  What are the costs and benefits?

First, to echo some points made earlier... if you have your heart set on a particular DVC property- resale might be your only option.  The benefits of resale? 

( 1 ) Cost savings are significant when compared to purchase direct from Disney!

If purchased directly from Disney, DVC points cost (as of date of article) $188 each.  On the resale market, you can find points as low as ~$100 per point.  Price varies, of course, by resort and amount of points offered on the contract.  Typically, resorts closer to the theme parks (Polynesian, Beach Club, etc.) will be in higher demand, driving prices higher.  And... like buying in bulk... contracts with higher point values typically sell for less $$$ per point.

( 2 ) Your choice of 'home' resort is in your hands!

Like previously mentioned, Disney only offers specific properties for general sale... so unless you'd like to waitlist or settle for a property that you may not be ideal for you, you may not be as excited or interested in Disney Vacation Club.  If you do opt for resale, you have the freedom to choose a contract AND a property that are right for you (based on market availability).

So what sacrifices or drawbacks are there f you decide to shop on the open market?
( 1 ) There may be delays or even denials in your future...

Because DVC purchase is a real-estate transaction, there are complex and time-consuming amounts of paperwork that need to be completed by both buyer and seller.  If the selling party in your deal is not on the ball, you may experience delays not regularly associated with a transaction direct with Disney.  Also, perhaps most importantly... Disney holds Right of First Refusal (ROFR) on any DVC resale transaction.  This means that if Disney thinks their product is being offered at an atypically low price or their product is undervalued... or, they simply have a long waitlist for a particular property- they have the right to buy back the contract at offered price first.  In our research, experts have said that this happens in about 80-85% of resale cases, so there is a real possibility that Disney may swoop in and cancel your deal.

( 2 ) There are some perks / benefits you forego if you choose resale!

In another effort to control the resale market, Disney has recently changed their stance on full membership to Disney Vacation Club.  If a buyer purchases their contract through resale, Disney will not offer that owner a membership card which is used to secure discounts and access to member special events (Moonlight Magic!) and spaces (DVC lounge space at Epcot!).  If these perks are a must for you, you will need to purchase at least one DVC contract directly from Disney.

Also, it has been made clear recently as well that points secured through resale will not be available for use at the newest Disney Vacation Club property - Disney's Riviera Resort.  No official announcements have been made on the other planned DVC property- Reflections: A Disney Lakeside Lodge, but one can assume there will be similar restrictions in place... so buyer beware!
We'll circle back to perks and benefits in just a minute...
So you might already be asking yourself... how can i afford this?

Good news for those with an empty wallet... financing options are available when purchasing direct from Disney... or even with a third party transaction!  We'll mention Disney options here because we have direct experience with them, but many experts have said that options for resale purchases are similar in nature (please, do your research!).

Based on credit, Disney offers up to 10-year financing for the purchase price minus a 10% deposit.  Rates range from ~10-15% (simple interest).  If you'd like to take less than 10 years, you can certainly work out your own specific terms with Disney as they are their own bank!  Because of this, there will be no impact to your credit score (because it will not be reported... at least as we were told).  However, Disney will perform a standard credit check (hard) to determine your credit-worthiness.
Aside from the cost of purchase, there are annual maintenance fees assessed.  There will be a set charge per point that is specific to your 'home' resort property.  We bought into Copper Creek- our fee is ~$7.40 per point (subject to change).  Once your purchase is fully covered, this will be the only charge from Disney on an annual basis.  These dues can be paid in a lump sum, or charged monthly.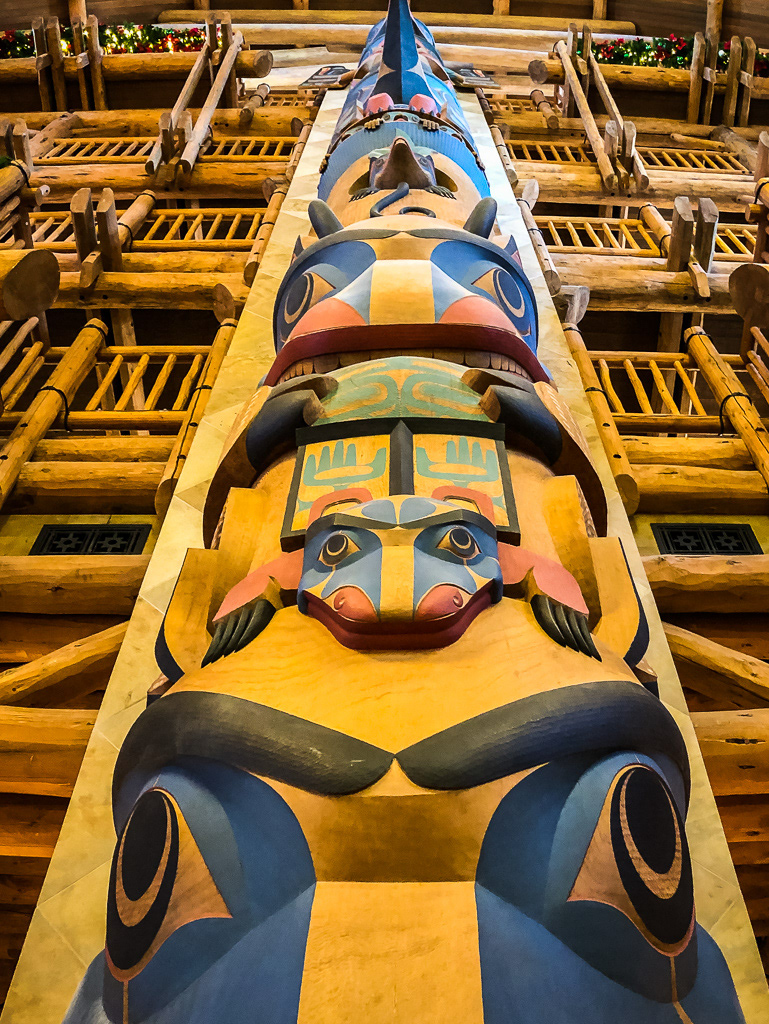 As we mentioned... membership comes with its perks, of course!  DVC members are able to purchase discounted special event tickets, they have the ability to purchase the 'gold' annual pass (normally made available only to Florida Residents) and are invited to register and attend special 'Moonlight Magic' events (think Disney After Hours, but only for DVC members and special guests) throughout the year at no cost.

Perhaps the true benefit of Disney Vacation Club (and probably one of the main reasons why we decided to buy in...) is protection from inflation!  Only a certain number of DVC points are made available for a particular resort and once they are sold out, they are SOLD OUT.  What does this mean?  It means that the per point cost of a room will remain static... or maybe a better way to explain things... if an adjustment is made to the points of one particular type of room at a DVC resort, that change will be felt across one or more of the other rooms types.

Here's a quick example to illustrate my point...
If a deluxe studio room at a DVC resort goes up by 2 points a night... one or more of the other room types will need to decrease in order to accommodate the change!  Easy, right?  This creates a closed market environment where your points will not be diluted or lose their value. 
Also... as the cost of a Disney Resort vacation increases, you are assured of a fixed price over time!  Disney will surely increase the price of DVC points (currently $188 a point, but rumored to increase to $200+ soon) because of increasing demand, but your owned points will never depreciate.  Outside of DVC, rack rates continue to increase with inflation, but you have your points locked into a closed and currency-free system where you will continue to see greater returns on your initial investment.  Think about how much it will cost to stay for a night at the Polynesian or Grand Floridian in 10 years... but you'll always have the ability to book using points in a system where values will remain static or consistent!
Sorry for all the math and investment talk, but that's where I see the best value in Disney Vacation Club!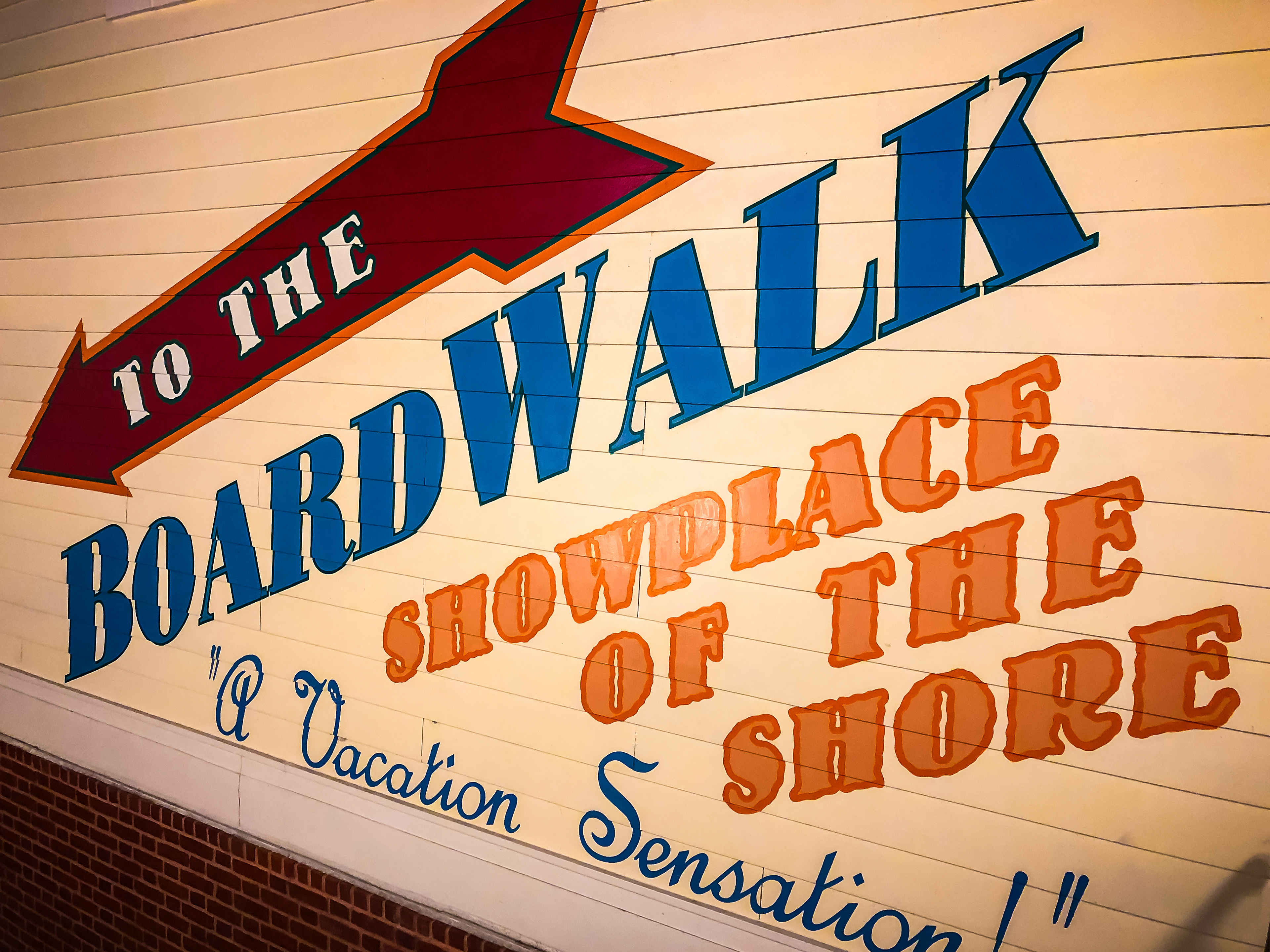 As I just explained, the financial benefit of Disney Vacation Club will make itself more clear over time... and that's why it seemed to be an easy choice for our family.  Because we plan on keeping Disney as a part of our lives, we made the calculated decision to buy in now.  This helps us hedge against inflation, it gives us access to special perks and events... and it's another thing that we can be proud of.

As a family, we appreciate the value of the Disney experience.  To be part 'owner' of a piece of that magic... and having the ability to pass that down to our kids (contracts can be deeded to friends, family... or me if you're being generous) is important to us and will give us joy well into the future.
If you're a DVC owner, why did you buy into Disney Vacation Club?  What perks or benefits do you use most often?  What would you say to someone who is on the fence?
If you're not a DVC owner... does any of this information sway you?  What other questions do you have about DVC?  Let's continue the conversation!
Send us a message using the contact form below and we'll update this article with your thoughts, feedback and suggestions!
Thank you!If you have a question we'll get back to you ASAP!